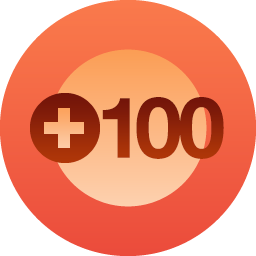 Your current tally is 102.
Today, I've received 100 followers (116 including email followers)!
THANK YOU ALL so much for liking, commenting and following my blog!  I never in a million years thought anyone would want to read anything I had to say, so I am humbled!
When I first started, my primary motivation was to HELP others!  Through my very own struggles and trials I have made mistakes, but also learned valuable lessons!  My hope is that when you read my posts you will in some small way feel inspired and that your heart is touched by my words.
Through this experience I have learned that we are all MORE alike than we are different! And that the ONLY thing that truly matters in life is HOW we live our lives and how much we seek to help each other, since we are NOT meant to do life alone!
I also know there are NO coincidences for the people we meet along the way, whether in person or through blogging.  I am thankful for each and everyone of you!
THANK YOU ALL AGAIN FOR FOLLOWING!